You can withdraw funds from your Selfwealth AUD cash account to your nominated bank account by following the below steps:
1. Log in to the Selfwealth website.
2. Click Trading Account on the left-hand navigation bar (you may need to scroll down to see this option).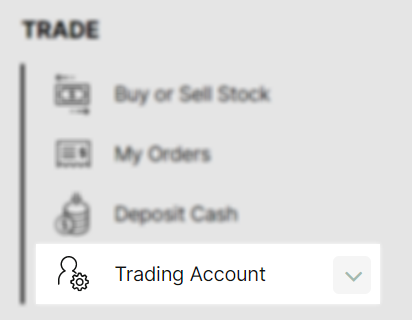 3. Click Withdraw from AUD.

4. Your 'Total Funds' and 'Funds Available for Transfer' will be shown on the left-hand side (click here for more information on why your funds might not yet be available for withdrawal).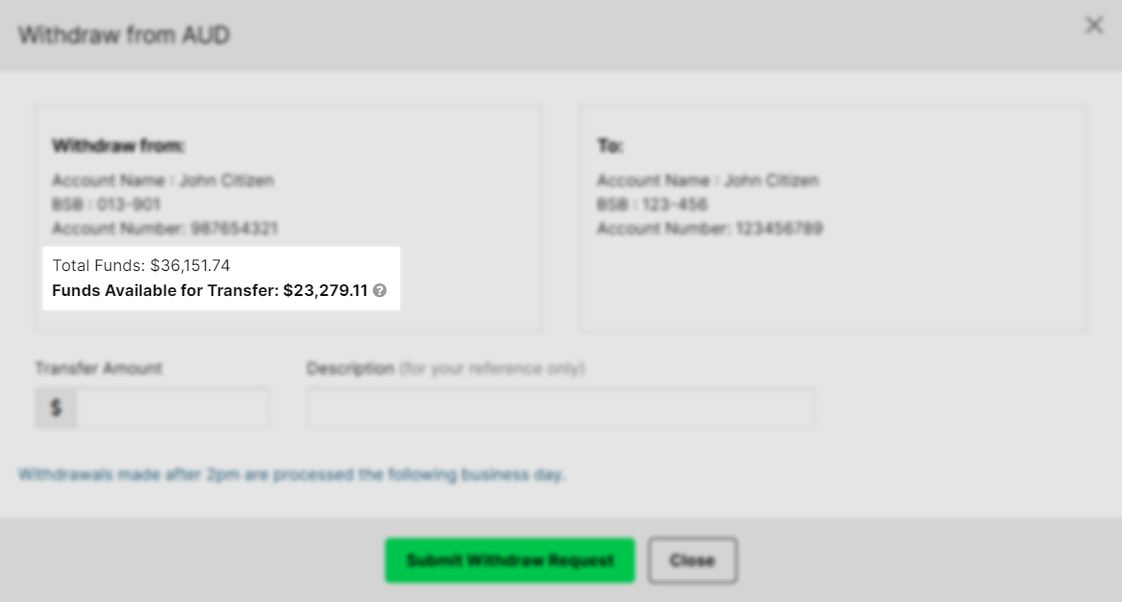 5. Your nominated bank details will be displayed on the right. It is recommended that you confirm your nominated bank details are correct before withdrawing funds, as once your withdrawal request is submitted it cannot be cancelled (click here for instructions on how to update your nominated bank account).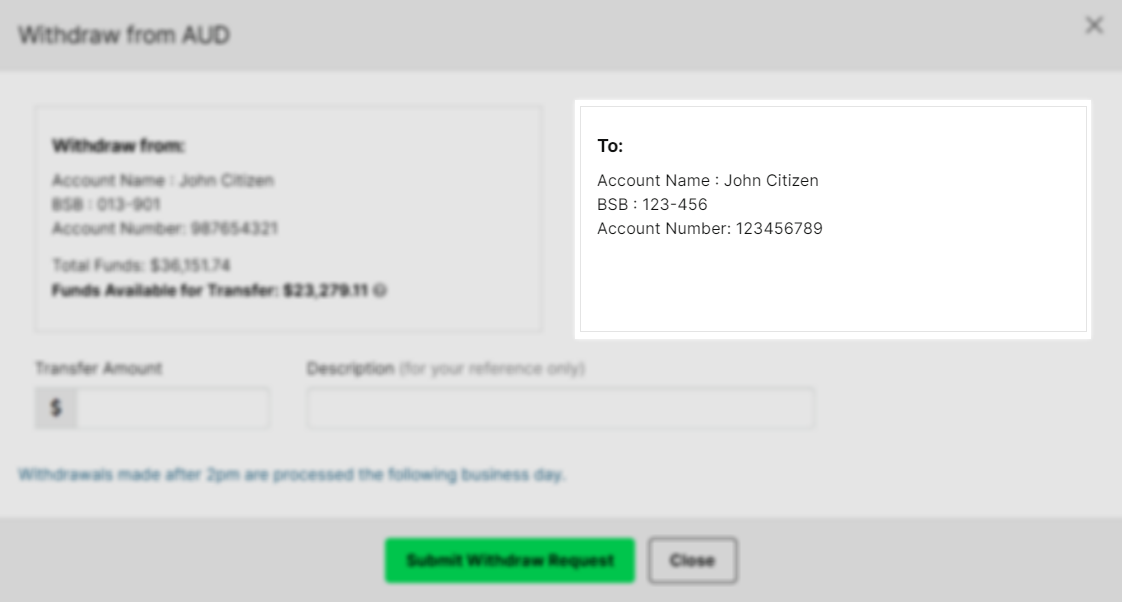 6. Once ready, enter the amount you wish to withdraw into the 'Transfer Amount' field (1), along with a 'Description' for your records (2) and then click Submit Withdrawal Request (3).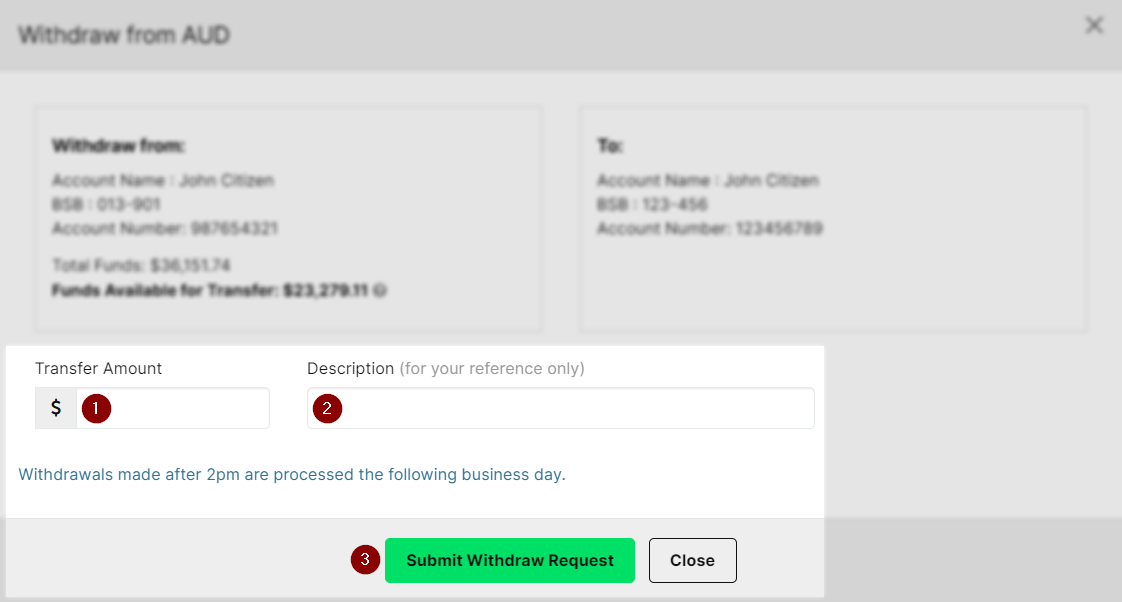 7. When you submit your withdrawal request, the funds will immediately be deducted from your 'Funds Available to Transfer'. You will also receive a notification email from Selfwealth within a few minutes.
Please note: if you wish to withdraw from one of your international cash balances, you will first need to convert the funds back into AUD. Click here for more information on transferring cash between different currencies.
When will the funds arrive?
Payments submitted prior to 2:00 PM AEST/AEDT will be available the next business day. Payments made on a public holiday or over a weekend will not be processed until the next business day.