This guide applies to the new SelfWealth mobile app released in March 2021 for Apple iPhones / iOS. The Android app will be launched at a later date.
----
Please follow these steps to place an order on the mobile app. Screenshots are provided below.
Go to 'Orders' via the bottom navigation bar
Click the '+' button
Search for the stock you wish to buy or sell
Fill out the order form
Confirm your order details
See more information on placing an order:
What is the difference between an 'at market' or 'at limit' order?
When placing an order, what is the expiry type?
1. Go to the Orders Page via the Navigation Bar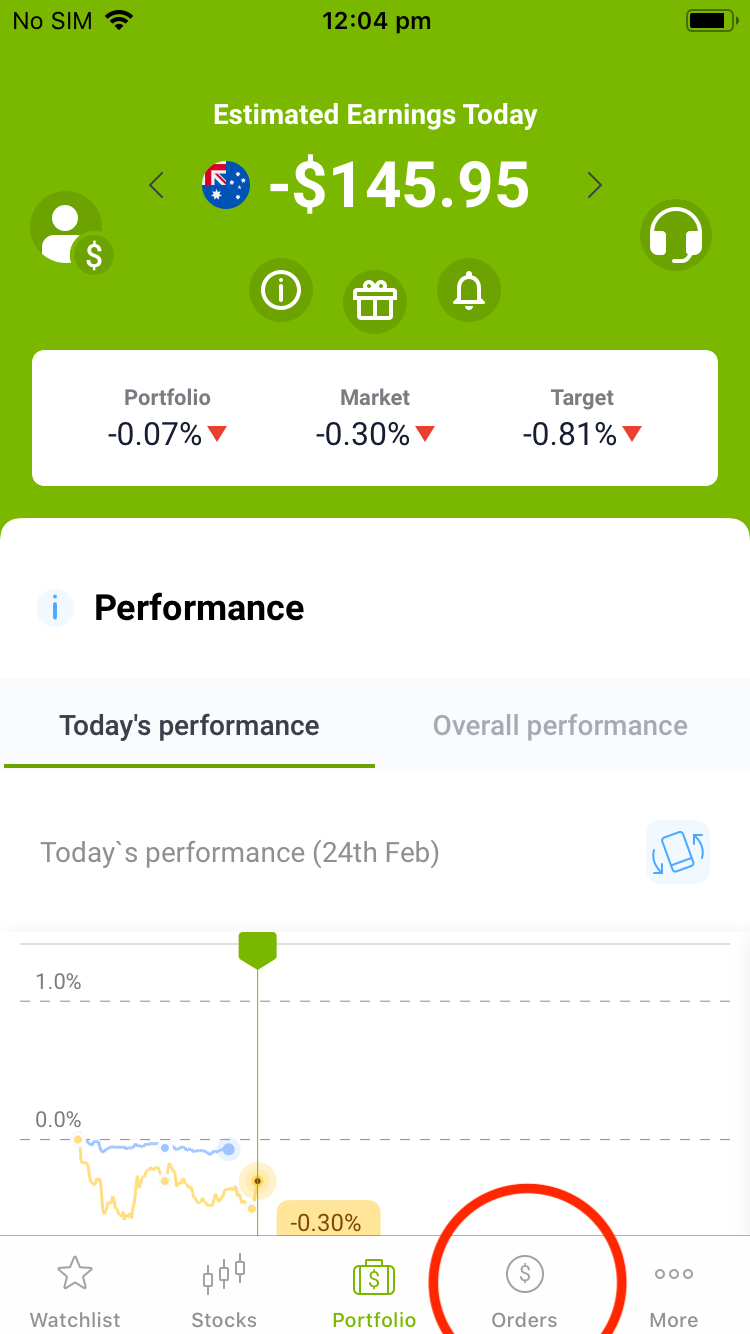 2. Click the '+' Icon to Search for a Stock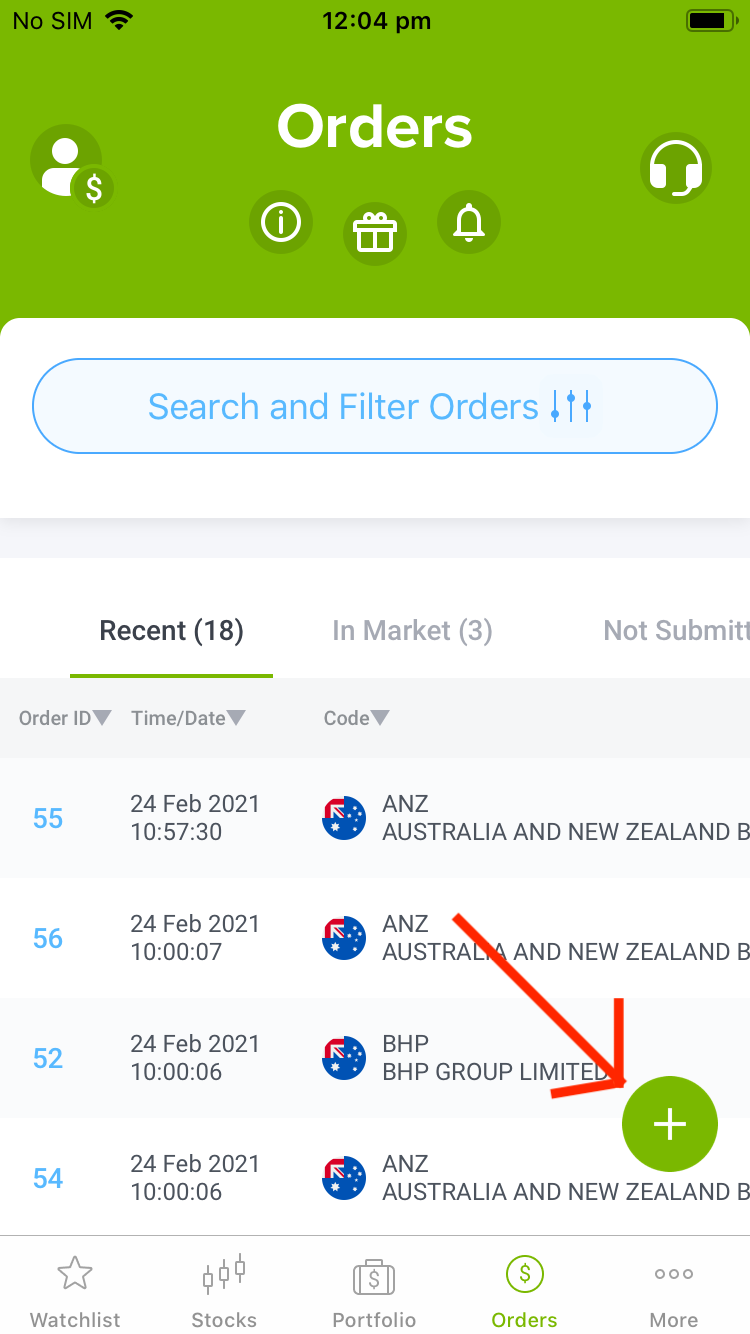 3. Search for the Stock You Want to Buy or Sell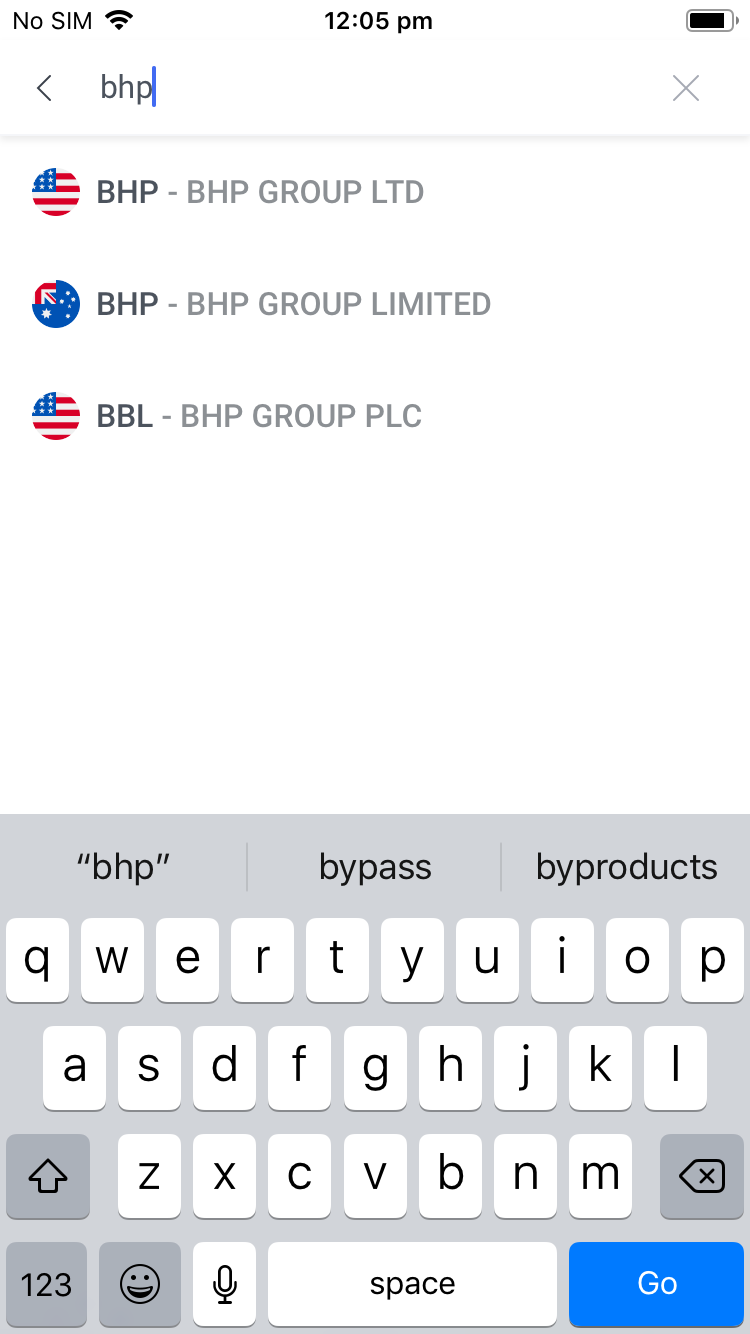 4. Fill Out the Order Form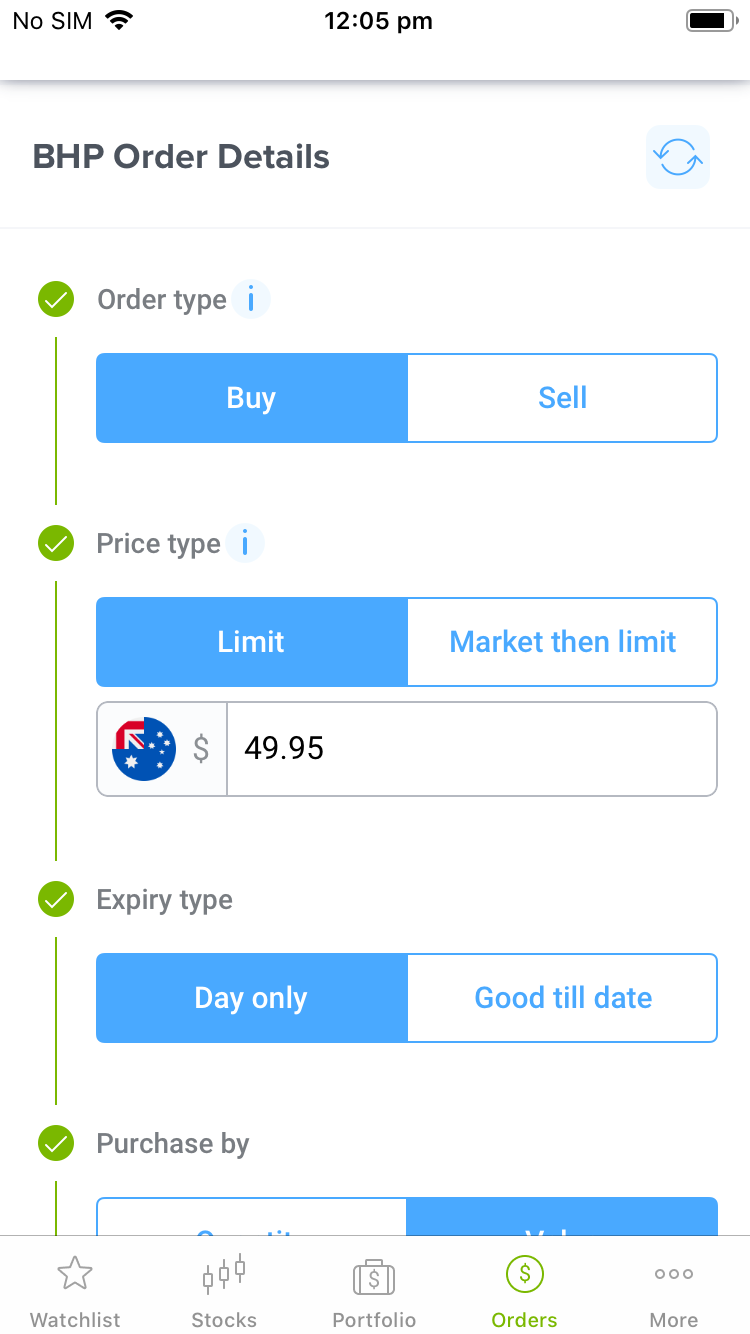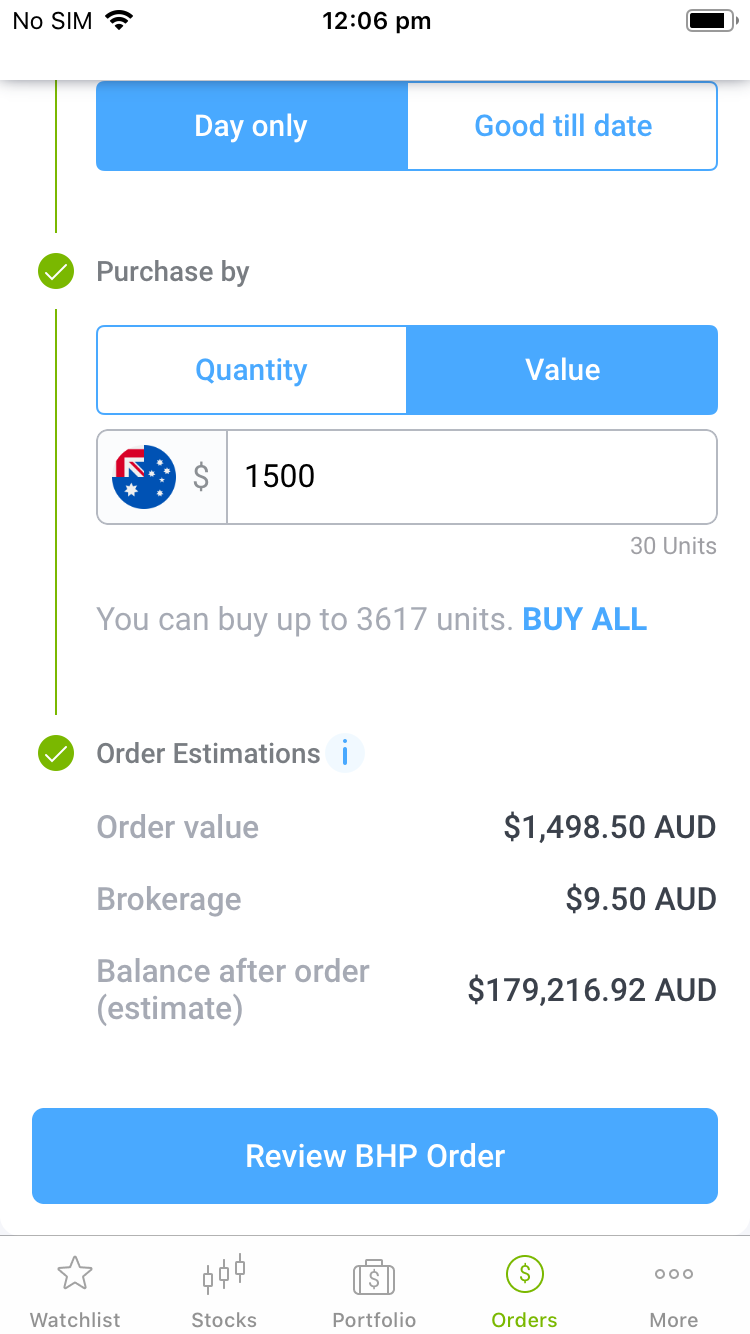 5. Confirm the Details of Your Order and Click 'Confirm Order'