A watchlist is a list of securities being monitored for potential trading or investing opportunities. SelfWealth members can create multiple watchlists and customise each one to their needs.
To create a watchlist log into your account > Stock Watchlists > create > create a name for your watchlist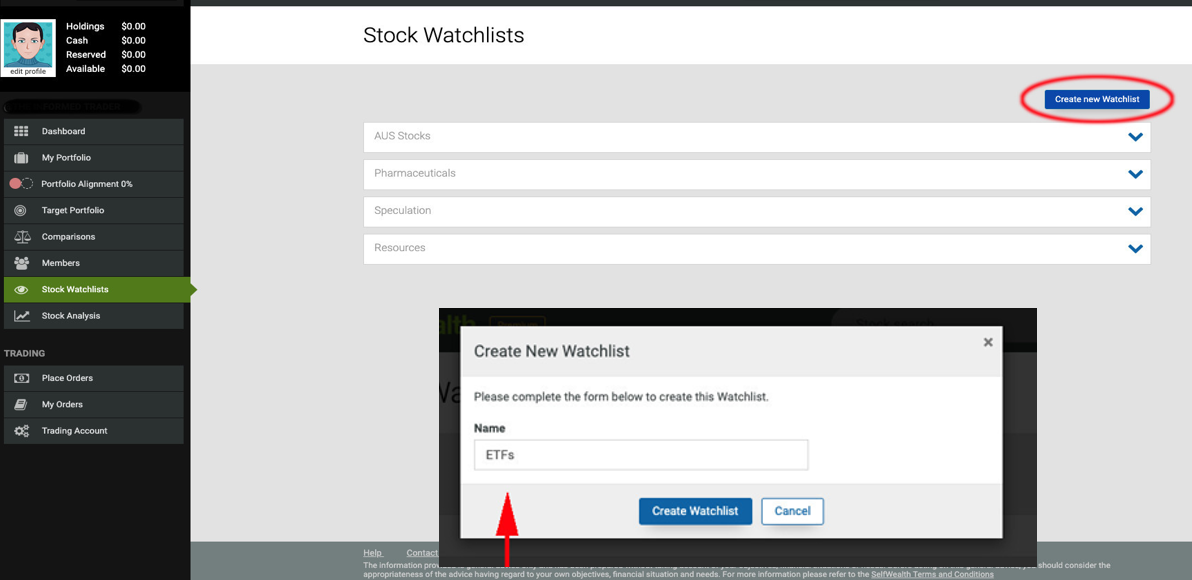 click on 'Add a new Holding' to add a security to your watchlist.