A 'Watchlist' is a list of securities being monitored for potential trading or investing opportunities. Selfwealth members can create as many Watchlists as they like, and customise each one to their needs.
How do I create a Watchlist?
To create a Watchlist simply follow the below steps:
Website
1. Log in to the Selfwealth website
2. On the left-hand nav bar under 'Research', click Stock Watchlists (you may need to scroll down to see this option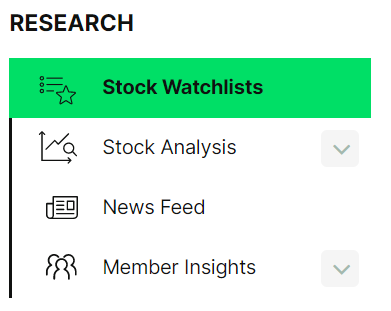 3. Click Create new Watchlist

4. Enter a name for your watchlist and press Create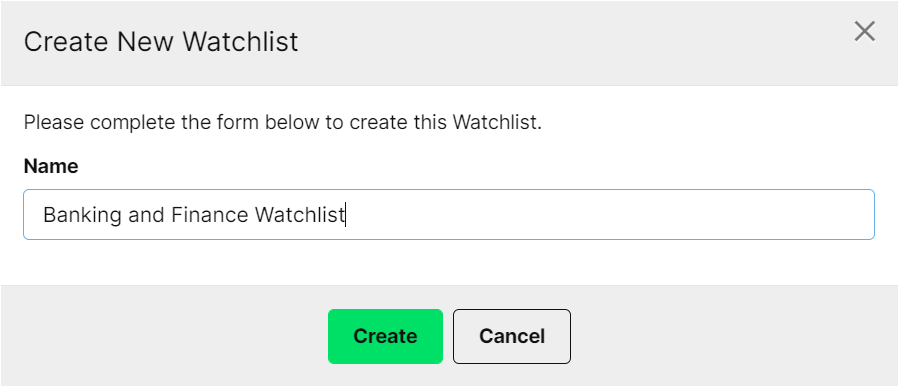 How do I add holdings to my Watchlists?
Selfwealth members can add any combination of ASX and international holdings to their Watchlists. You can add a holding to a watchlist by following the below steps:
Website
1. Navigate to the 'Stock Watchlists' screen as shown in the previous steps
2. Find the watchlist you would like to add to and click the blue arrow (

) button to expand it
3. Click Add a New Holding

4. Enter the name or ticker code for the holding you wish to add and click Add to Watchlist (you can also add a note if desired)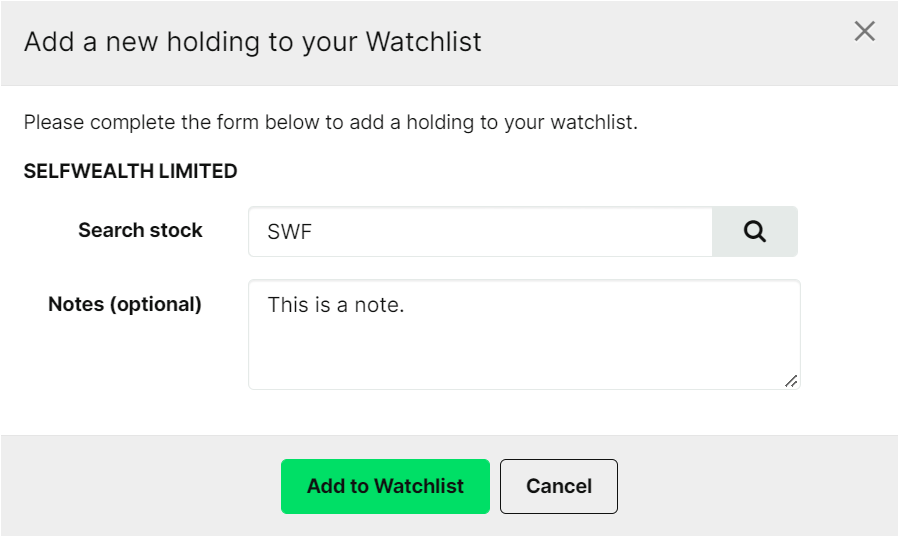 Please note: you can also add a holding to a watchlist by clicking Add to Watchlist when you are on the 'Stock Analysis' screen.